TripStax took its "Tech to make your business boom" rocket-themed branding into a whole new orbit to create a stellar official launch party at the iconic Space Exhibit at the London Science Museum.
From rockets to satellites, probes to landers, the gallery showcases some out-of-this world objects. So, it was definitely an inspirational venue to roll out TripStax's trademark pink carpet and welcome some 150 guests from all walks of the travel industry for such a special event.
TRIPSTAX launch party at the Science Museuem, London.Even more inspirational was guest of honour British astronaut Tim Peake, whose original Soyuz space capsule is on display at the Space Exhibit. The legendary 'rocket man' himself took to the stage for a fascinating Q&A session with TripStax CEO Jack Ramsey.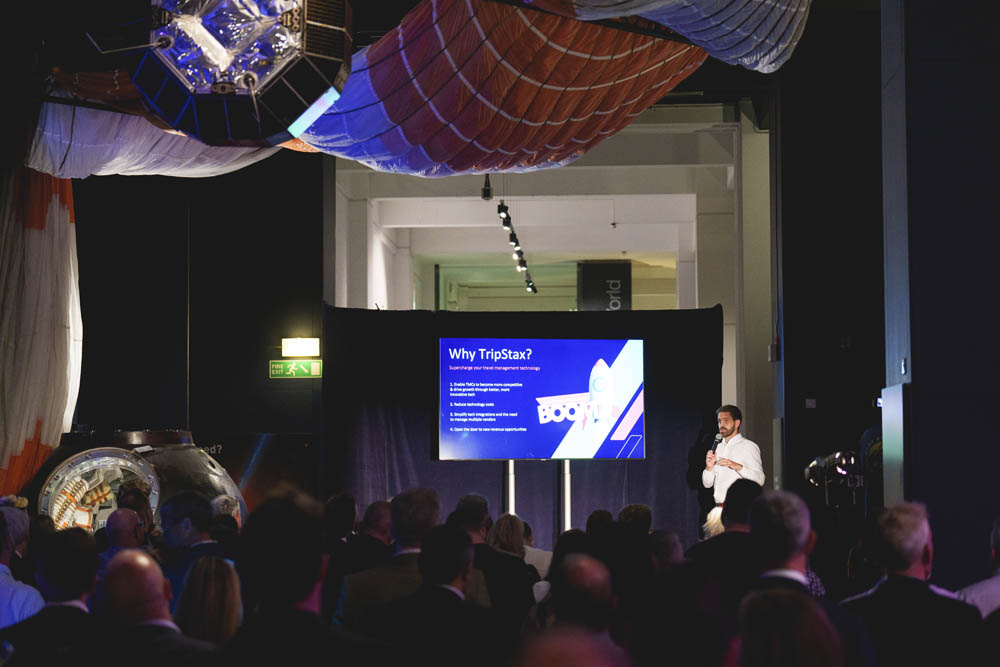 Also out-of-this-world were the cocktails and canapes, created by Bubble, the 'haute couture' event specialists who are renowned for their visionary menus and stylish service and were chosen to reflect TripStax's own passion for creativity and innovation. Guests nibbled on delicacies such as beef cured trout, smoked cod & pickled watermelon crackers and Maple soy glazed lamb, and sipped on Matcha Majitos and Glorious Green Gimlets. There was even a futuristic ice-cream lab serving dessert.
Party guests were also wowed by tunes from top DJ and music producer Muga Caldado. His unique style of music includes an enigmatic touch characteristic of the artist himself and absolutely perfect for a party hosted by a unique and enigmatic tech company like TripStax!